Leasing of agricultural, construction and processing machines, as well as equipment for printing and wood industry, which is necessary for the growth and development of business and launch of production is a part of our financing services. Repay the investment from the income generated by the use of the leasing subject, increasing your competitiveness in the market.
If you need support in the realisation of your business vision, put your trust in us because success starts with leasing.
Flexibility of leasing
Depending on your needs and business situation, we can offer you an adjustable method of repayment with the possibility of financing VAT through instalments or until refund.
Which machines and equipment can be the leasing subject?
Construction machines and equipment
Agricultural machines and vehicles
Production plants and machines
Machines and equipment for wood and processing industry
Graphic machines and printing equipment
Computer equipment
What are the advantages of financing machines through leasing?
Favourable financing conditions
Simple approval procedure without redundant documentation
Flexibility of application approval
Minimum initial investment
The leasing subject is financed from the income generated by its use
Provides additional profit to you because you can direct your capital to other purposes
Possibility of VAT financing in instalments or until refund
Property insurance for machines and equipment during leasing term
Our support, experience and advice can be very helpful in the realisation of your business vision. 



Contact us and we will make you a tailor-made offer. 
Insurance and standard security instruments
Insurance of the leasing subject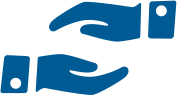 The leasing subject must be insured by an adequate comprehensive vehicle/property insurance policy during the term of the Lease Agreement.


Security instruments are defined for each agreement individually, based on the client's financial standing and the specificities of the transaction.
Send us an inquiry!
Please contact us and put your trust in us.
Our colleagues will contact you as soon as possible.