You need a car and wonder about the optimum model of financing. You came to the right place, leasing is the solution for you!
Choose the car you want and ask us to prepare an offer tailored to your needs. During the term of the agreement, you will use the vehicle and pay for it in pre-defined instalments, and with the payment of the final instalment you will become the owner of the vehicle. We finance all kinds of passenger vehicles from authorised dealers, regardless of the brand and type.
We can offer you financing of one or several vehicles, depending on the needs, with the right of purchase upon the expiry of the repayment period.
What are the advantages of financing a vehicle through leasing?
Favourable financing terms
Simple approval procedure
Minimum documentation
Minimum initial investment
Flexibility of application approval
Comprehensive vehicle insurance during the term of the lease agreement
In order to design an optimum offer tailored to your needs and possibilities, send us an offer of the supplier or opt for a special offer in cooperation with our partners.


We will deliver you the best solution as soon as possible.
As experts in the field of vehicle financing, we will do our best to make your wishes come true.
 
Insurance and standard security instruments
Insurance of the leasing subject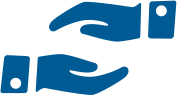 The leasing subject must be insured by adequate policy of comprehensive vehicle insurance during the term of the Lease Agreement.


Security instruments are defined for each agreement individually, based on the client's financial standing and the specificities of the transaction.